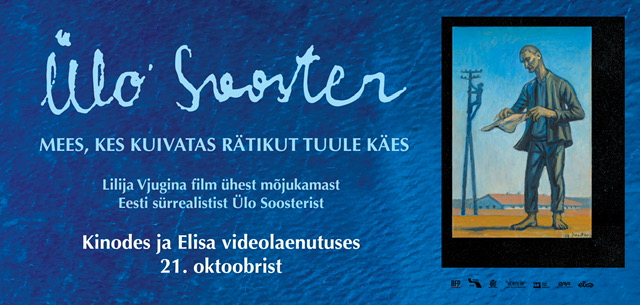 Director Liliya Vyugina's film About Ülo Sooster is the first full-length documentary about the legendary Estonian artist born in Hiiumaa in 1924, who started studying painting at the Pallas Art College in 1943.
After graduating from school in 1949, Ülo Sooster was sentenced to ten years in the Karaganda Dolinka prison camp for anti-Soviet propaganda. Released in 1956, Sooster first returned to Estonia, but soon moved with his wife Lidia to Moscow, where he became one of the best-known representatives of the second wave of the Russian avant-garde.

Ülo Sooster died in 1970 in his studio in Moscow at the age of only 46. His life was short, dramatic, intense, full of contradictions, but the impact on Estonian and Russian art life, the creation of a cultural bridge between them, was significant and his artistic heritage intriguing.

The documentary is a kind of journey through time and space by the artist's son Tenno, who emigrated to Israel with his mother Lidia in the early 1990s. Filming took place in four countries: Russia, where the artist worked, Estonia, where he was born and where his ashes are buried, Kazakhstan, where he was in a prison camp, and Israel, where his family currently lives.
We see rare film footage and interviews with Sooster's contemporaries, and comments from experts at the Kumu Art Museum, Tartu Art Museum and Tretyakov Gallery.